Cool Slider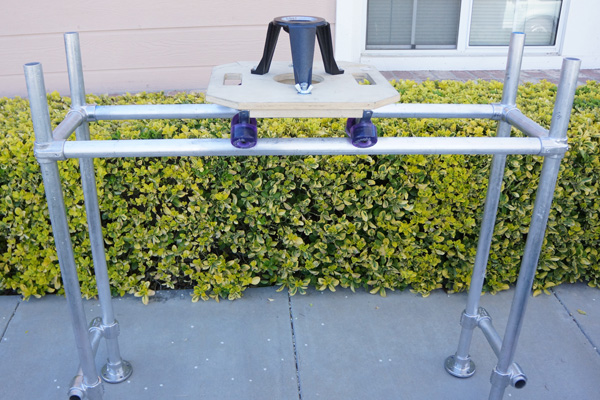 Cool Slider...Please select above for more views
If interested in discussing custom design and pricing please contact us.
CONTACT INFO
Cool Slider is an affordable Skate-Wheel slide system. It is designed around 1 1/4" to 1 1/2" pipe. PVC pipe on the ground is the most affordable. Galvanized Fence Pipe can be found at most home centers and will work with most Speed Rail fittings...just check for sizing.
Speed Rail is best used for it's durability and smoothness. Make sure any of the pipes are free of dirt and bumps (sand if necessary) and then a light coating of furniture polish makes for the smoothest travel.
We can mount the wheel bases to larger boards for a simple tripod dolly...just ask
We are just now putting together a price list and kits for this product. If you are interested now, please email and we will be glad to throw a quick quote together.